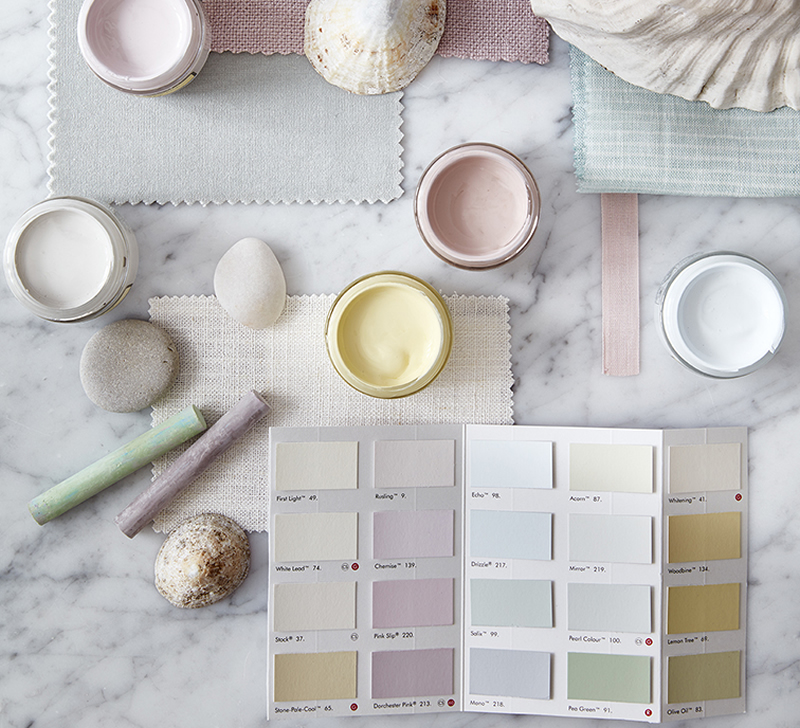 Working with an interior designer can save you time and money in the long run by helping you to manage your budget and avoid expensive mistakes. At Haley Bevan Design we offer different ways to help you feel at ease with this process, from a 1-hour paint consultation for a couple of rooms through to being fully involved in your project from start to finish.
We also source furniture and decorative items to help turn your house into a home. We may have finished the decorating, flooring and soft furnishings, but there's still the final details needed to bring the whole scheme together. Our hand-picked team of tradespeople help us to deliver the quality of finish and service that our clients expect.
The first step is to call us on 01274 567597, or pop into our shop and have an informal chat about your project – our coffee is great!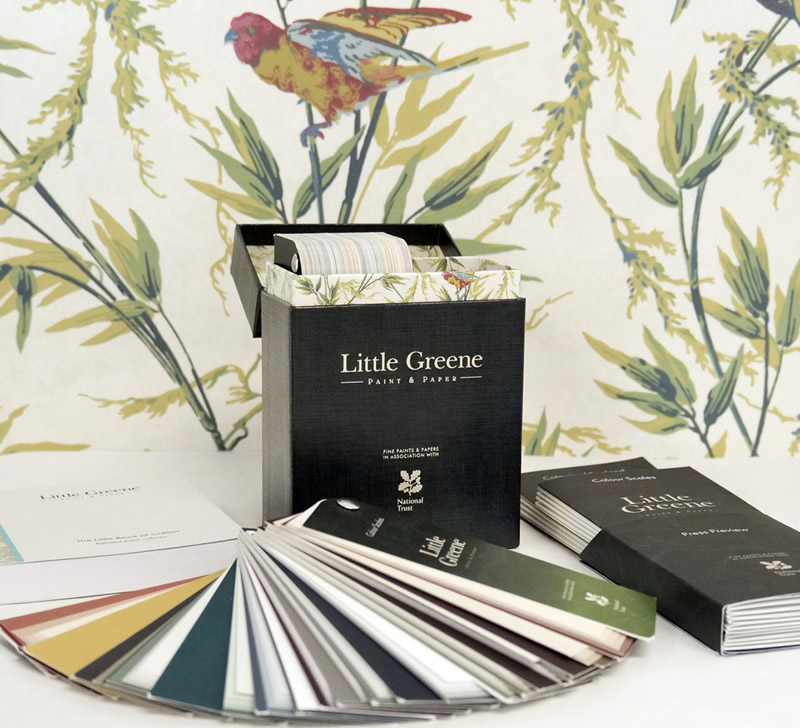 Colour is a great way to a change the mood and add atmosphere and interest if your space has lost its identity or is looking a little tired. A visit to your home reveals the way a room is affected by available light. For example, a north-facing room benefits from warmer shades and could look gloomy if given an on-trend cool blue grey, whereas a red grey adds a balance of warmth.
You may have a room lacking natural light and feel you can only paint it in white shades, however, using a rich, deep colour won't make the room darker, but will add atmosphere and warmth. Embracing dark rooms with deeper colours is something many clients are nervous about, but there is usually a giddy moment when they become excited about which colour to try.
We offer appointments at your home for up to 4 rooms at a cost of £150.00. Please email us to book your appointment haley@haleybevan.co.uk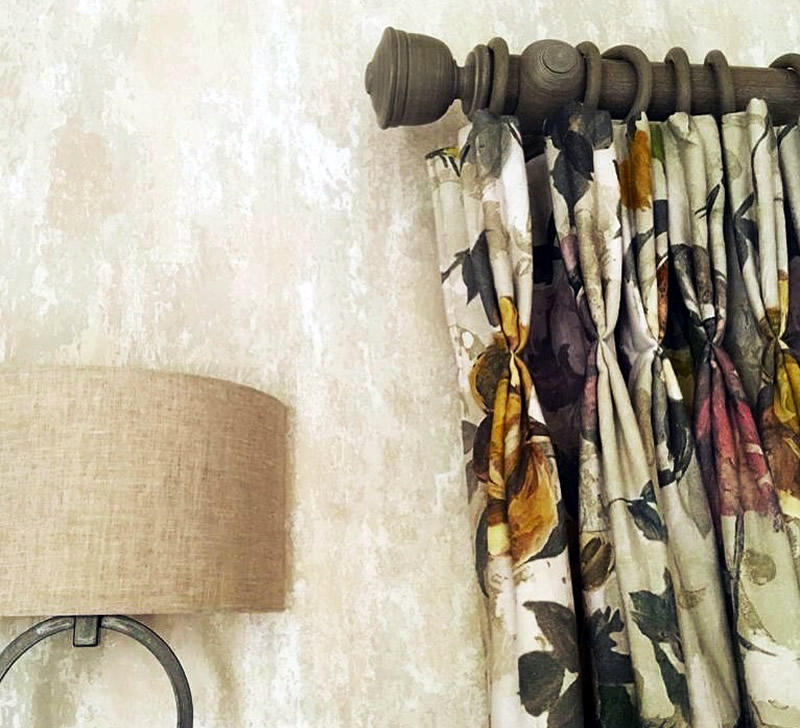 All of our bespoke blinds and curtains are handmade in Yorkshire to exacting standards. We offer a wide selection of heading styles from traditional deep triple-pleat to more contemporary wave designs.
Our curtains are interlined to give added weight, drape and luxury.
Roman blinds offer an elegant solution for windows where curtains are not practical, but where softness is still required.
Roller blinds can be used as a treatment for adding blackout, privacy or sun screening. They can be used with curtains or roman blinds, or as a standalone window treatment in bathrooms or kitchens where a more simple look is required.
We offer a made-to-measure service, which is entirely tailored to your requirements.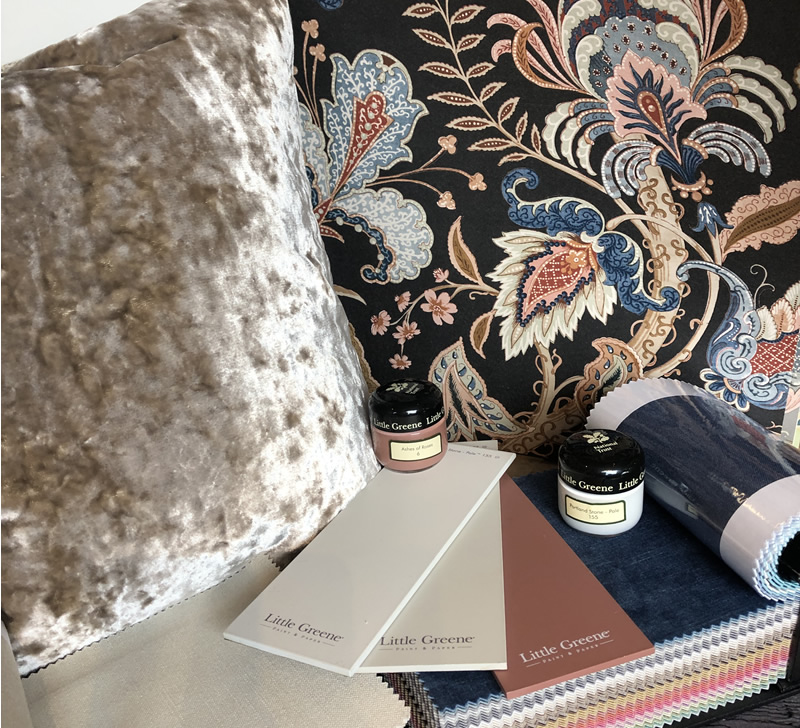 Our fabric collections are curated from a wide selection of the industry's best designers. We keep up-to-date with the designer's seasonal trends and we offer fabrics for upholstery, soft furnishings, cushions, and more. Some of the design houses we work with include Designers Guild, Linwood, Style Library, James Hare, Voyage, and Ralph Lauren.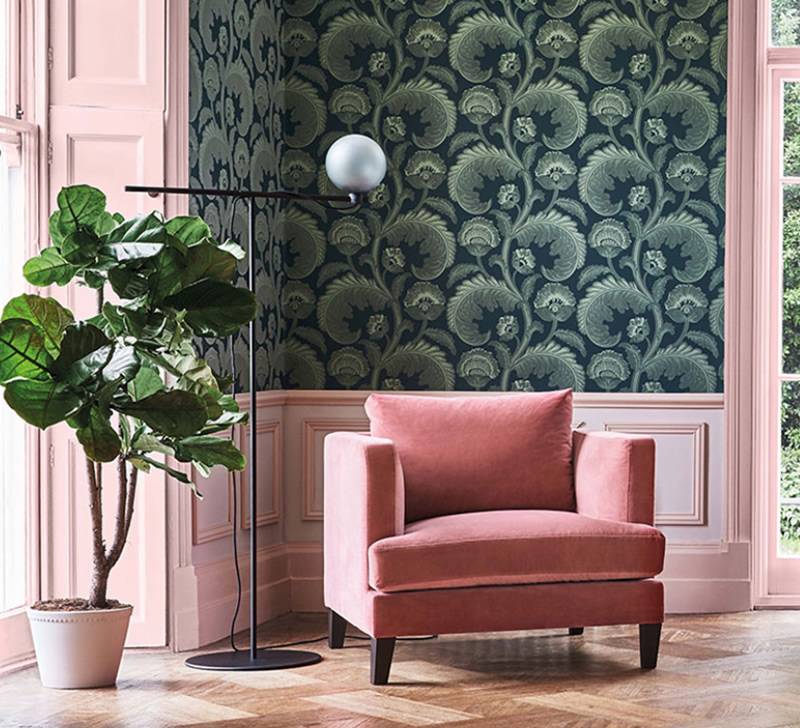 Wallpaper, we love it! The way it instantly transforms a room, tells a story, adds humour, and creates interest to homes where no architectural features exist.
Our collections range from the fabulously luxe textures of Anthology, to the dreamy floral panels of Designers Guild and Cole & Sons' diverse journeys from jungle to parlour!
The wallpaper collection by Little Greene Paint has beautifully painted designs which travel through the decades revealing where each design originated, giving samples of which paint colours to use with them.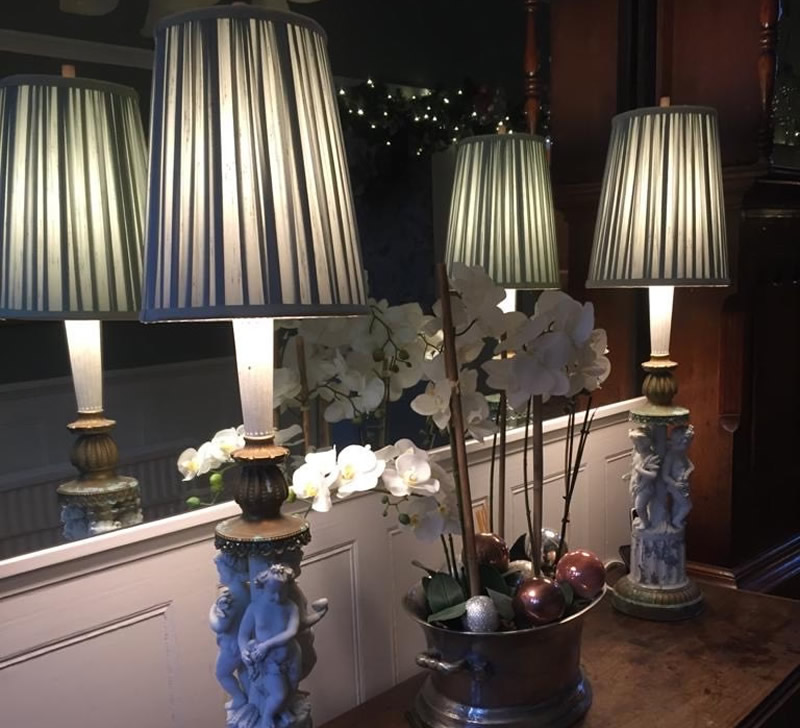 Our bespoke lampshades are another way to bring colour or texture to a room. Very often, a beautiful lamp or light fitting can be let down by a very ordinary shade in the wrong size or style.
This service allows the use of fabric to bring colours and designs together or add a single splash of colour to a more monochrome scheme. Pendant shades for ceilings can be made oversized for drama. Elegant pleated silk shades have a traditional look, while drum or tapered shades work in a more contemporary setting. All of our lampshades are handmade in Yorkshire.
CARPETS & FLOOR COVERINGS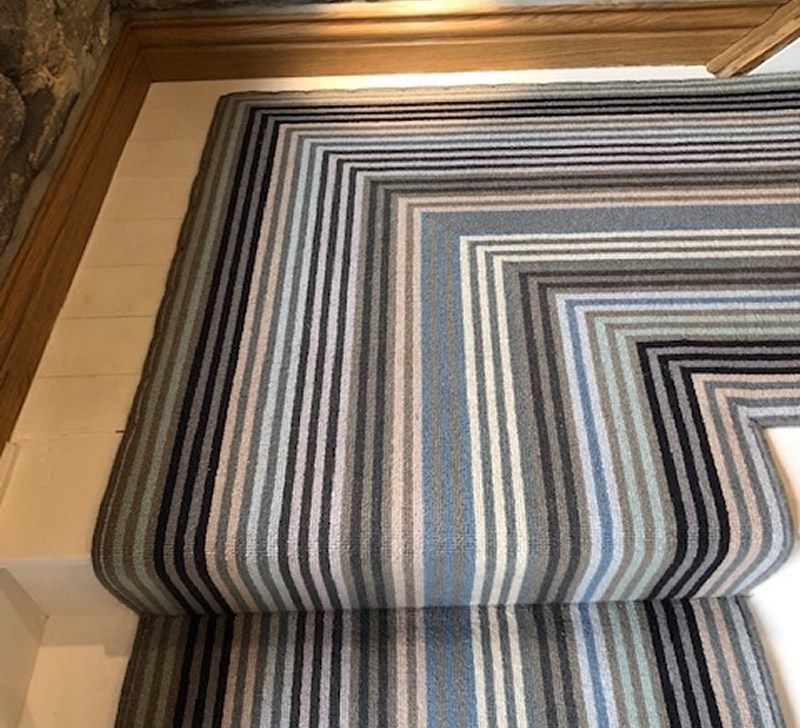 Floor covering makes up a large part of the visual image of a room. Get it wrong, and no matter how amazing the curtains, paint, or wallpaper, a cheap poorly-fitted carpet, can bring the whole scheme tumbling down. So, maybe take time to consider the floor first, when you're fresh and full of enthusiasm!
We love natural flooring such as sisal, coir and sea grass. This look is timeless and suits both period and contemporary properties. The Alternative Flooring company and Kersaint Cobb offer a wide choice of weaves and colours.
Traditional carpet has a permanent place in the home. It offers colour, texture, warmth, and acoustic enhancement.
We work with Adam Carpets, a traditional company who still manufacture in England. They also produce a range of wool twist in colours that echo the Little Greene Paint range – a design dream!
Hugely popular is our range of Luxury Vinyl Tiles from Harvey Maria, which combine designer collaborations with Neisha Crosland and Dee Hardwick, with contemporary versions of traditional wood parquet and plank.
Rugs also play a big part in adding texture and warmth to a room. We offer a large range of rugs through our partners in the industry.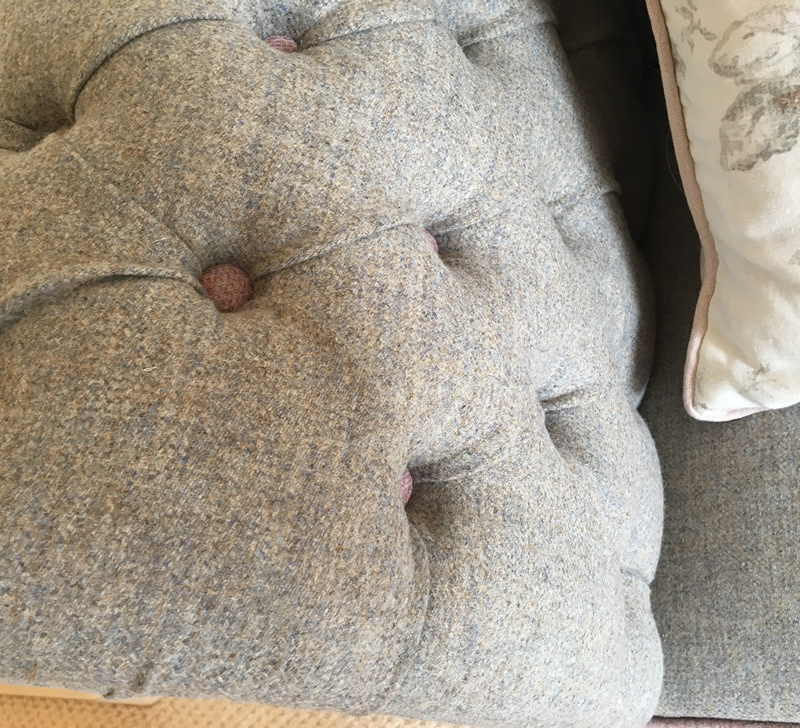 Sourcing furniture can be a large part of our client's brief. We can approach this in many different ways. You may have a sofa in great condition and of superb quality, but the fabric may be worn or simply not the desired look that you want. We offer a bespoke upholstery service using our extensive range of fabrics. We are also able to collect and deliver your furniture.
Armchairs, sofas and footstools can also be made to order.
We can also source furniture for clients who are looking for a specific item, be it a mirror, a bedside table, or a large display cabinet.
Bespoke joinery can also be a practical solution when creating, for example, a TV cabinet within a display wall unit to fit into a quirky difficult space. You may also wish to build wardrobes into awkward alcoves where freestanding pieces simply won't work.
Our shop in Eldwick offers gifts and accessories for you and your home. Our ever-changing range includes Melt Candles, Hogben Pottery, Jellycat creatures, handmade cushions, mirrors, and more! We are continually adding to our vintage collection with lamps, tables, chairs, footstools, and rugs sourced from far and wide!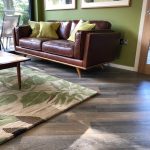 The results are breathtaking!
I had planned white walls for a "light and airy" look in our new build apartment, but, encouraged by Haley Bevan, we tentatively embarked on a different shade of green for each room, ranging from a citrus to a dark olive. The results are breathtaking; well worth the risk! The pictures and furniture (again advised by Haley) bring it all together beautifully, and everyone loves it. We would have been living in much less inspired surroundings without Haley's vision.
We recommend Haley Bevan Design for any job, big or small
Once our bespoke log cabins had been constructed, we knew the interiors would have to be special to match both the craftsmanship of the timber and their spectacular setting on the banks of the River Wharfe. We wanted to create a home from home atmosphere but with an element of luxury for our guests to enjoy. However, we were in need of someone to transfer this vision in to reality. With Haley's expertise on colours, fabrics and textures we fully furnished and upholstered four country-style cottages, five log cabins, each with a different theme, and our café/bistro Hamiltons, all to an excellent finish. It doesn't go a day that our guests or customers don't remark about the astonishing interior design of our properties. We would recommend Haley Bevan Design for any job, big or small.
keeps us young!
When Haley Bevan introduced me to a fabulous Little Green wallpaper, then suggested I paired it with my sofa recovered in purple velvet, silver grey floor length curtains and grey carpet, an amazing rug and beautiful cushions, I was instantly won over. Next I had to convince my husband! He found it "exciting" and agreed to the whole scheme immediately. I have now challenged Haley to "keep us young" by advising us on even more exciting interior ideas.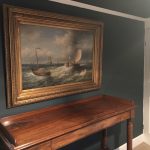 I have fallen in love with my home all over again!
Haley's attention to detail and consideration of many factors were second to none and resulted in each room far surpassing my initial expectations. Her bold recommendations initially made me query if certain colours were the right thing to use but we talked matters through and went ahead with them. Haley really knows what she is doing and the results are excellent so much so that I have fallen in love with my home all over again! I would absolutely recommend her to anyone wanting advice on home design.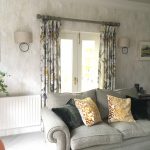 Working with Haley has been easy and pleasurable
Whilst refurbishing our home. We have engaged Haley Bevan Design many times to provide Interior Design Consultancy and also as a supplier for fabrics, wallpaper, paint, upholstery & Flooring. Working with Haley has been easy and pleasurable. Nothing is too much trouble and her flair for design and attention to detail have exceeded all our expectations. We now have a wonderful home.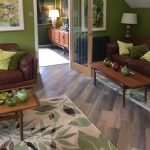 Thank you Haley Bevan
Thank you Haley Bevan for your scheme for our oak panelled lounge. Oak panelling is lovely but can look morbid, and we had never resorted to painting the wood. Haley knew exactly what was needed, suggesting the perfect paint shade for the ceiling, the perfect curtain fabric and style, and, a little while later, to spread the cost, advice on a new sofa. She even helped reorganise the furniture. We are delighted with the cosy result.