Services
Interior design & colour consultation to fabrics, blinds and curtains, luxury paint and wallpaper, lamps and shades, carpets and floor coverings, bespoke furniture & upholstery and decorative accessories.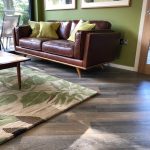 The results are breathtaking!
I had planned white walls for a "light and airy" look in our new build apartment, but, encouraged by Haley Bevan, we tentatively embarked on a different shade of green for each room, ranging from a citrus to a dark olive. The results are breathtaking; well worth the risk! The pictures and furniture (again advised by Haley) bring it all together beautifully, and everyone loves it. We would have been living in much less inspired surroundings without Haley's vision.
We recommend Haley Bevan Design for any job, big or small
Once our bespoke log cabins had been constructed, we knew the interiors would have to be special to match both the craftsmanship of the timber and their spectacular setting on the banks of the River Wharfe. We wanted to create a home from home atmosphere but with an element of luxury for our guests to enjoy. However, we were in need of someone to transfer this vision in to reality. With Haley's expertise on colours, fabrics and textures we fully furnished and upholstered four country-style cottages, five log cabins, each with a different theme, and our café/bistro Hamiltons, all to an excellent finish. It doesn't go a day that our guests or customers don't remark about the astonishing interior design of our properties. We would recommend Haley Bevan Design for any job, big or small.
keeps us young!
When Haley Bevan introduced me to a fabulous Little Green wallpaper, then suggested I paired it with my sofa recovered in purple velvet, silver grey floor length curtains and grey carpet, an amazing rug and beautiful cushions, I was instantly won over. Next I had to convince my husband! He found it "exciting" and agreed to the whole scheme immediately. I have now challenged Haley to "keep us young" by advising us on even more exciting interior ideas.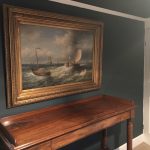 I have fallen in love with my home all over again!
Haley's attention to detail and consideration of many factors were second to none and resulted in each room far surpassing my initial expectations. Her bold recommendations initially made me query if certain colours were the right thing to use but we talked matters through and went ahead with them. Haley really knows what she is doing and the results are excellent so much so that I have fallen in love with my home all over again! I would absolutely recommend her to anyone wanting advice on home design.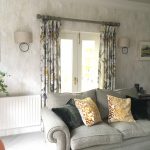 Working with Haley has been easy and pleasurable
Whilst refurbishing our home. We have engaged Haley Bevan Design many times to provide Interior Design Consultancy and also as a supplier for fabrics, wallpaper, paint, upholstery & Flooring. Working with Haley has been easy and pleasurable. Nothing is too much trouble and her flair for design and attention to detail have exceeded all our expectations. We now have a wonderful home.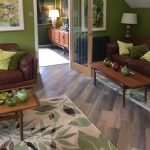 Thank you Haley Bevan
Thank you Haley Bevan for your scheme for our oak panelled lounge. Oak panelling is lovely but can look morbid, and we had never resorted to painting the wood. Haley knew exactly what was needed, suggesting the perfect paint shade for the ceiling, the perfect curtain fabric and style, and, a little while later, to spread the cost, advice on a new sofa. She even helped reorganise the furniture. We are delighted with the cosy result.